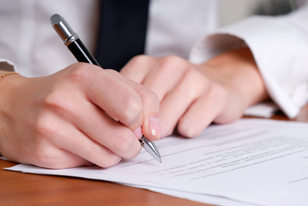 An FHA (Federal Housing Administration) loan is a loan insured against default by the FHA. In other words, the FHA guarantees that a lender won't have to write off a loan if the borrower defaults – the FHA will pay.

FHA loans are not for everybody. Nevertheless, they are a great help to some borrowers.
FHA loans allow people to buy a home with a down payment as small as 3.5%. Other loans might not allow such a low down payment.


Who can get an FHA Loan?
Almost anybody can get an FHA loan. There are no income limits. However, there are limits on how much you can borrow. In general, you're limited to median home prices in your area. To find the limits in your region, visit HUD's Website. To qualify for an FHA loan, you'll need to have reasonable debt to income ratios. You don't need perfect credit but you will need to have a credit score of at least 620.
FHA loans offer a few other bells and whistles:
3.5% down payment required on purchase

Easier to use gifts for down payment and closing costs

No prepayment penalty

Financing for home improvement using FHA 203k programs
Apply Online
C2 Financial Corporation is approved to originate VA and FHA loans, and has the ability to broker such loans to VA and FHA approved lenders. C2 Financial Corporation is not acting on behalf of or at the direction of HUD/FHA or the VA.
Don't Wait! Find out about your options Today!
"I just closed a loan via Steve Oka and it only took about three weeks. I communicated with him via phone and email and fax and everything went smoothly with no snags. He was professional on every level but frankly what I care about the most is he delivered what he said he would. He never tried to change the terms on me or do anything sneeky or questionable. I would use him again in a heartbeat. In fact Steve if the rates go down substantially lower call me and I'll refi again with. Thanks Deborah "

"Steve Oka took great care of our financing needs. He provided us with understandable and very favorable terms, and he was always available to answer questions. We certainly recommend him very highly. "

"We are very grateful for your amazing effort on our behalf in providing us with a loan type that we did not even know existed. We could not have done this without your help. We will refer to you anyone we know that is seeking financing. "